For many of the vendors, they attend a "circuit" of Highland Games – many of which this year and last year have been canceled due to the pandemic. Help support the vendors in 2021 to ensure you see them in 2022!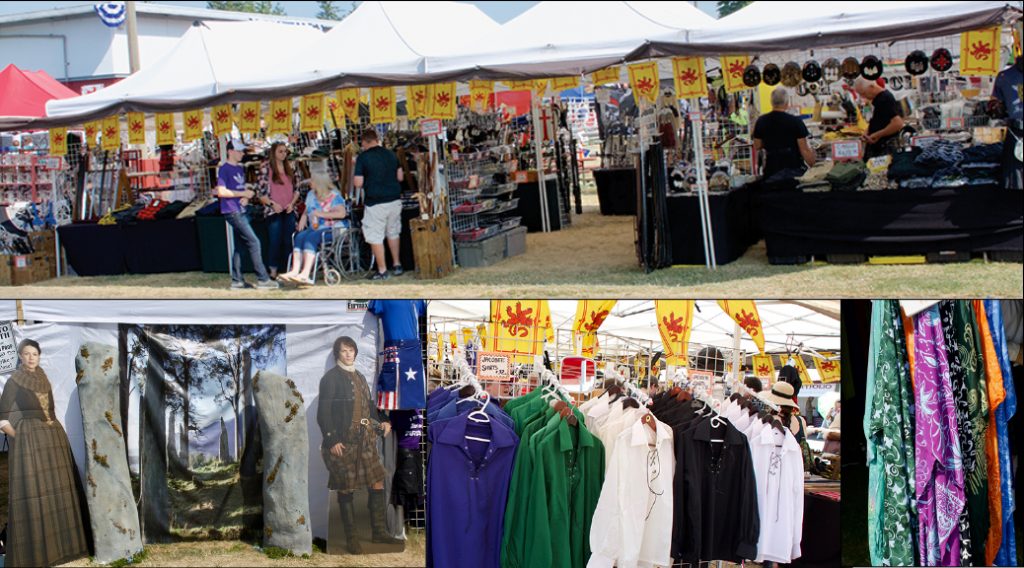 Scottish Sword & More
Use coupon code SSHGA for 10% off your order during the Virtual Highland Games!
Granny Fi's Shortbread
Reannag Teine Pottery
Special: Special: Get 3 cookie stamps for $33
Age of Chivalry
PNSHG74 good on July 25 & 26 for 10% off
Damsel in this Dress Corsets
SSHGA74 for a $5 discount on orders from our website of $50 or more and expires August 31
Celtic Jackalope
SHOWFREESHIP = free shipping
Scotsman Grooming
Use Coupon Code SAVE20
Jen Delyth – Celtic Art Studio
The Welsh Baker
Donations
Due to the CoVid-19 pandemic and the logistics of sponsoring an international event the 2020 and 2021 PNW Scottish Highland Games and Clan Gathering were cancelled. We are continuing to solicit donations to help us defray our operating costs of the past two years which included but were not limited to internet, phone, etc. and our biggest expense multiple storerooms where the "Games" are stored. This journey has been a struggle but with your help we can navigate and survive these unprecedented times and go into the 2022 solvent and whole! YOU are appreciated. Thank you!