For many of the vendors, they attend a "circuit" of Highland Games – many of which this year have been canceled. Help support the vendors in 2020 to ensure you see them in 2021!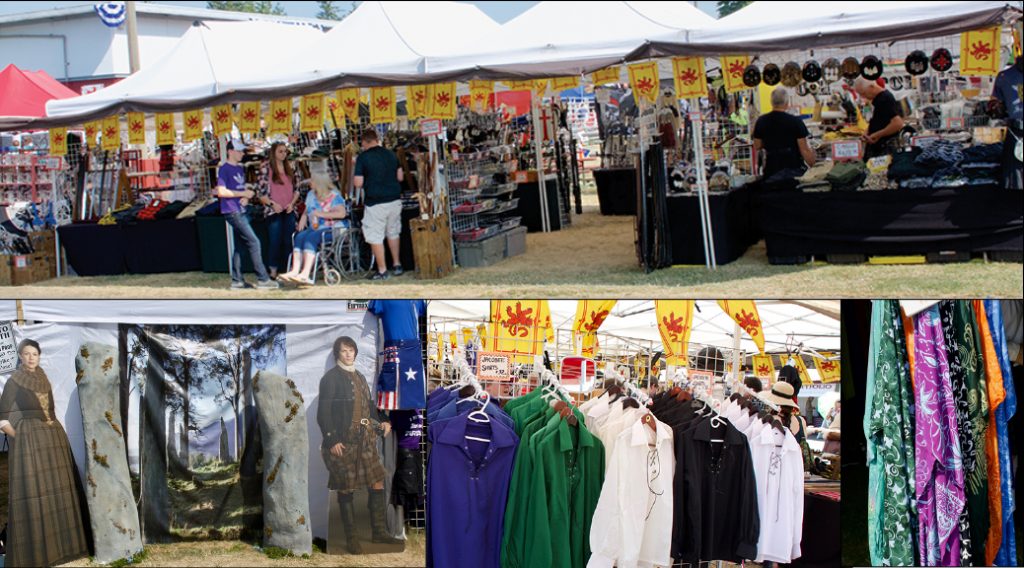 Scottish Sword & More
Use coupon code SSHGA for 10% off your order during the Virtual Highland Games!
Granny Fi's Shortbread
Reannag Teine Pottery
Special: Special: Get 3 cookie stamps for $33
Age of Chivalry
PNSHG74 good on July 25 & 26 for 10% off
Damsel in this Dress Corsets
SSHGA74 for a $5 discount on orders from our website of $50 or more and expires August 31
Celtic Jackalope
SHOWFREESHIP = free shipping
Bockemuehl Jewelers
Scotsman Grooming
Use Coupon Code SAVE20
Jen Delyth – Celtic Art Studio
The Welsh Baker
Donate to help cover 2020 Operating Costs!
Even though the 2020 PNW Scottish Highland Games have been canceled due to COVID-19, there are still costs the organization has to cover. Accepting donations this year to help cover 2020 operating costs