Pacific NW Scottish Highland Games & Clan Gathering
Scotland Comes To The Pacific Northwest!
July 21, 22, and 23, 2023
Enumclaw Expo Center
45224 – 284th Avenue SE
Enumclaw, Washington 98022
No Pets Allowed In The Enumclaw Expo Center
2023 Celtic Arts Showcase and Celtic Sessions
Sit back and enjoy the sights and sounds of the Celtic Arts Showcases as various local Scottish, Gaelic, and Irish musicians and singers perform.
| CURLEWS CALL & ANNIE HENRY | THE CELTIC SPOONS | THAT IRISH GUY |  FIDDLE IN THE FOREST | SURLY GOATS | HANK CRAMER |
2023 Celtic Arts Showcase Schedule
SATURDAY July 22, 2023
SUNDAY July 23, 2023
Time
Indoor Stage
Outdoor Stage
Time
Indoor Stage
Outdoor Stage
10:30 AM
Fiddle In The Forest
Surly Goats
10:30 AM
Surly Goats
Fiddle In The Forest
11:30 AM
Curlews Call & Annie Henry
That Irish Guy
11:30 AM
Celtic Spoons
Hank Cramer
12:30 PM
All Stages Closed For Opening Ceremonies
12:30 PM
All Stages Closed For Opening Ceremonies
1:30 PM
Surly Goats
Celtic Spoons
1:30 PM
That Irish Guy
Celtic Spoons
2:30 PM
Curlews Call & Annie Henry
That Irish Guy
2:30 PM
Fiddle In The Forest
Hank Cramer
3:30 PM
That Irish Guy
Fiddle In The Forest
3:30 PM
Celtic Spoons
Surly Goats
4:30 PM
Celtic Spoons
Curlews Call & Annie Henry
4:30 PM
Hank Cramer
That Irish Guy
Please note: This is tentative schedule and may be changed by the Games committee.
Celtic sessions schedule coming soon!
Please note: This is tentative schedule and may be changed by the Games committee.
Curlew's Call is a Celtic and Maritime band based in Olympia, Washington. The band plays rollicking songs and tunes at Irish pubs, festivals, and private events around the Northwest. The band is comprised of three talented musicians; Mark Iler on guitar, harmonica and vocals, Jess McKeegan on mandolin, Irish whistle and vocals and Annie Henry on fiddle and vocals. In addition to Curlew's Call, they also perform solo as well as collaborate with other artists. Collectively and individually the three perform a broad range of musical genres including Celtic sea shanties, ballads, and bawdy songs, old pop and rock songs, folk classics, trop-rock and originals.
For more information visit CURLEWS CALL & ANNIE HENRY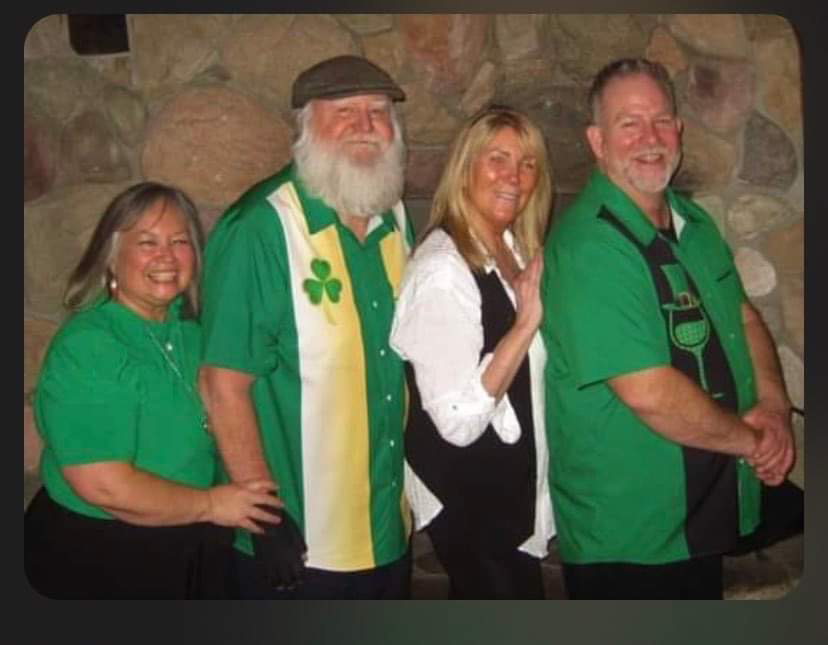 The Band Celtic Spoons was formed in 2014 by Paula O'Donnell Beisley from Donegal, Ireland and Gary Wayne from Chicago, Illinois. Since then, we have been advancing and forming our very own sound, while having band members come and go.
In 2021, we added new band member Tom Timmons from Long Beach, California. Tom has been playing Irish music for many years and played with the band The Whistlin' Oysters for 14 years, as did Paula and Gary for a few years!
While out with the band one evening, we had the pleasure of hearing Tom's wife Beverly sing, and we weren't long scooping her up to join The Celtic Spoons. Tom and Beverly have been a wonderful addition to the band and we anticipate many fun times ahead with this new and updated sound. If it's not fun, why do it! We truly love what we do and it shows in every one of our energetic, heartfelt performances!
Celtic Spoons Members:
Paula O'Donnell Beisley -Vocals, Bodhran, Spoons
Gary Wayne -Vocals, Guitar, Harmonica
Tom Timmons -Vocals, Mandolin, Guitar, Banjo
Beverly Timmons -Vocals, Spoons, Bongo Drums
Created by friends who wanted to enjoy each other's company while getting free drinks The Surly Goats have created a lasting impact on Irish music in their own particular way. After years working as a spy network in the Congo our heroes have settled down in the South Sound area to raise kids and spread the joy of traditional Irish instrumentals and songs to an unsuspecting audience. And possibly sell a few T-Shirts on the way to pay for snacks.
For more information visit SURLY GOATS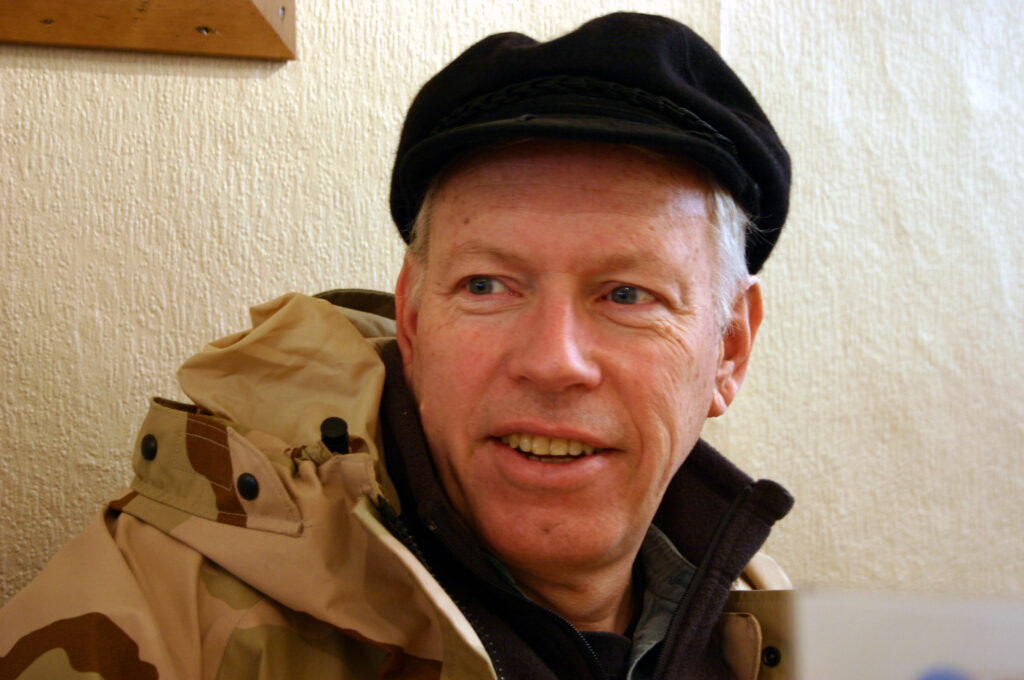 Hank Cramer is a national-touring folksinger from Winthrop, Washington. He has recorded twenty-two CD's and three movie soundtracks, and is a popular performer at festivals and venues across the United States, Canada, and Europe. Hank is best known for his booming bass voice, wry sense of humor, and smooth picking on a vintage flat-top guitar.
Though he performs a wide variety of folk songs, the ballads of Ireland and Scotland are the centerpiece of Hank's repertoire. Born into an Irish-American family, Hank grew up listening to the albums of Celtic balladeers such as Liam Clancy, Tommy Makem, Harry Lauder, and The Corries. He has been featured at folk festivals throughout the US and Canada, and has toured Ireland and Scotland. His appearances have included The Milwaukee Irish Festival, the Pacific Northwest Highland Games, the Galway Bay Celtic Feis, Tumbleweed Folk Festival, and Lunenburg Folk Harbour.
When not on the road performing, Hank lives on a ranch in Washington's Methow Valley with his wife Kit and their many critters.
That Irish Guy also known as Emmet McElhinney was born in the Irish town of Omagh in November 1974. Born into a family rich in their love of music, the song tradition, theatre, poetry and performance. His great- grandmother, Sarah Makem, was well known and respected as a collector of songs which she passed to her children in particular Tommy Makem , who went on to become a stalwart of the Irish folk scene in America and beyond. Raised on an eclectic musical diet of Irish, country, rock and roll, folk and  spoken word, That Irish Guy brings a little of each genre to his performance. He released his first album of Irish standards called "Live On The Row" a few years ago and is currently working on recording his next album of self penned songs to be recorded and released in the near future. Clap your hands, stomp your feet and Get Your Irish On with That Irish Guy.
For more information visit THAT IRISH GUY
A Fiddle in the Forest is a lovely Celtic Bluegrass Folk Band from the Pacific Northwest. Champion Scottish Fiddlers, Tessa and Mae and Irish Dance Championship dancers, Colton, Greysen and Willow bring a combination of step dancing, Irish and Scottish fiddle tunes, beautiful classic  folk tunes and fun, upbeat bluegrass music to your ears. 
Join Clan SSHGA Today! You'll Be Glad You Did!
As a self-supporting, non-profit, all-volunteer organization funding our programs can be difficult. With no corporate backing behind us, and the escalation of expenses over the last few years, our efforts to meet our budget requirements and explore additions to our lineup, has been stymied.
Our journey has been a struggle but with your donation we can navigate and survive these unprecedented times and go into the future solvent and whole! YOU are appreciated.
Thank you for donating to help us continue bringing Scotland to the Pacific Northwest!