Pacific NW Scottish Highland Games & Clan Gathering
Scotland Comes To The Pacific Northwest!
July 21, 22, and 23, 2023
Enumclaw Expo Center
45224 – 284th Avenue SE
Enumclaw, Washington 98022
No Pets Allowed In The Enumclaw Expo Center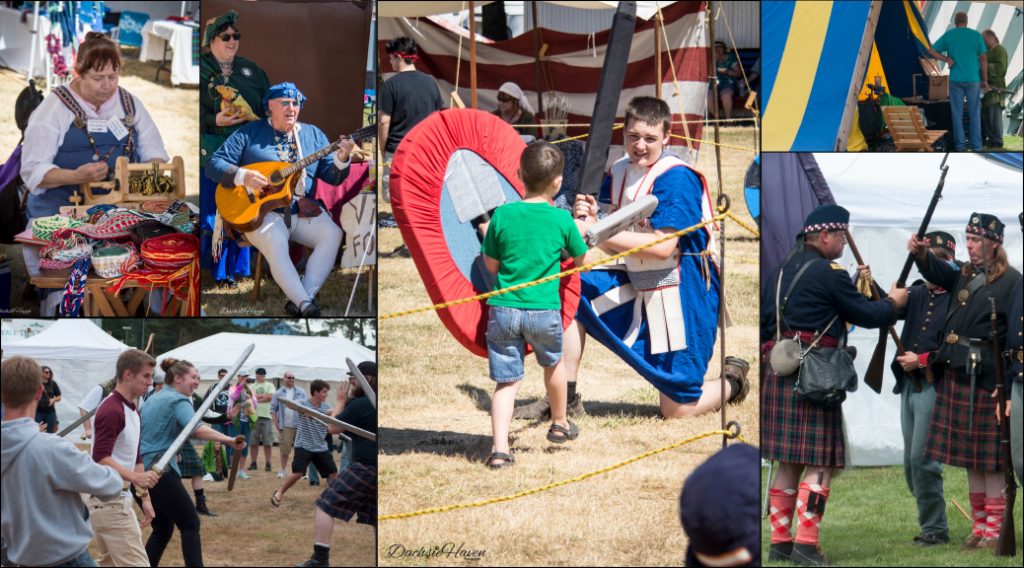 Take a brief walk through time as our reenactment groups take you through two thousand years of Scottish history, from the Celtic Iron Age to the Romans on Hadrian's Wall and all the way to the American Civil War.
See a Viking encampment or stop in the middle ages and take in a sword fighting rournament. Visit the ladies of the court Mary Queen of Scots, see pirates, and talk with the recruiters and troops of the 79th New York Highlanders.
Come experience the history of the cottish people and their encounters with other cultures that influenced the Scotland of today! Open all day!
Join Clan SSHGA Today! You'll Be Glad You Did!
As a self-supporting, non-profit, all-volunteer organization funding our programs can be difficult. With no corporate backing behind us, and the escalation of expenses over the last few years, our efforts to meet our budget requirements and explore additions to our lineup, has been stymied.
Our journey has been a struggle but with your donation we can navigate and survive these unprecedented times and go into the future solvent and whole! YOU are appreciated.
Thank you for donating to help us continue bringing Scotland to the Pacific Northwest!