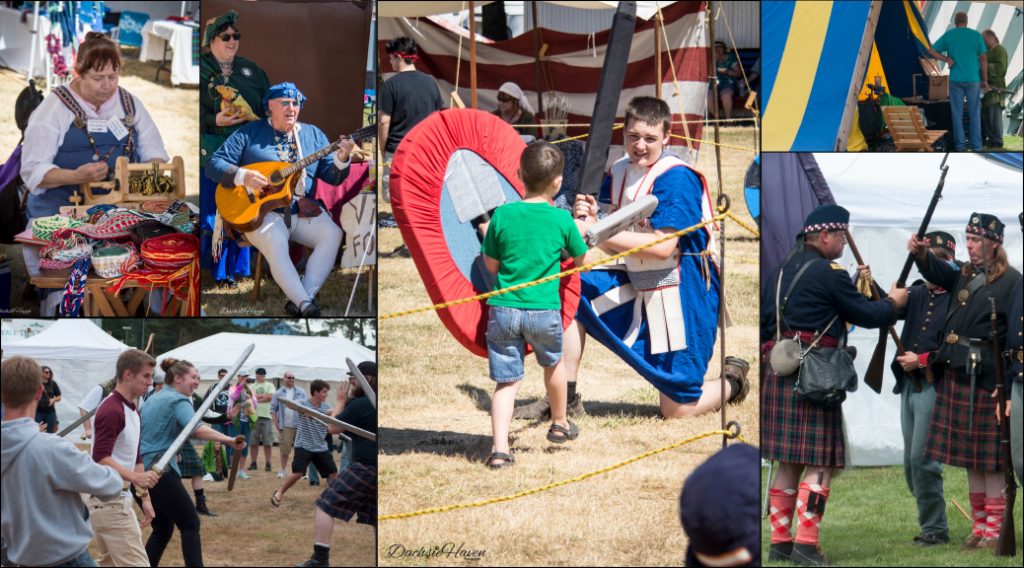 Take a brief walk through time as our reenactment groups take you through two thousand years of Scottish history, from the Celtic Iron Age to the Romans on Hadrian's Wall and all the way to the American Civil War.
See a Viking encampment or stop in the middle ages and take in a sword fighting rournament. Visit the ladies of the court Mary Queen of Scots, see pirates, and talk with the recruiters and troops of the 79th New York Highlanders.
Come experience the history of the cottish people and their encounters with other cultures that influenced the Scotland of today! Open all day!
2021 Games tickets are not on sale as 2021 Highland Games have been cancelled due to COVID-19. 
Due to the continuing unknowns of the CoVid-19 pandemic and the logistics of sponsoring an international event  the 2021 PNW Scottish Highland Games and Clan Gathering has been cancelled. We are soliciting donations to help us defray our operating costs which include but are not limited to internet, phone, etc. and our biggest expense multiple storerooms where the "Games" are stored. Your help with navigating and surviving these unprecedented times will be appreciated. Thank you!
Please consider making a donation to help cover our 2021 costs.