Pacific NW Scottish Highland Games & Clan Gathering
Scotland Comes To The Pacific Northwest!
July 21, 22, and 23, 2023
Enumclaw Expo Center
45224 – 284th Avenue SE
Enumclaw, Washington 98022
No Pets Allowed In The Enumclaw Expo Center
unable to field the Future Athletes & the Isle O' The Wee Bairns at the 2022 Games.
We will be unable to present these two venues at the 2022 Games. We hope to have these committees return in 2023. Please contact our Volunteer Chair 3rd quarter 2022 if interested in helping next year and be a part of our Clan SSHGA!
The Children's Passport venue is happening this year and we are grateful to the folks who are facilitating this activity.
Calling all Wee Lads and Lassies! Ready to explore the Highland Games? Pick up your passport at the information booth, walk and find all the participating booths listed below to collect all the "passport stamps." When your exploring is complete return to the Information Booth for a special prize!
Participating Children's Passport Locations
Clan Crawford
Clan Donald
Clan MacFarlane
Clan Fraser
Clan Gregor PNW
Clan Johnstone
Clan Hamilton
Clan Irwin
House of Gordon USA
Irish Heritage Club/ Seattle Genealogical Society
Clan Keith
Clan Lamont
Lodge Alba
Clan MacKay
Clan MacKinnon Society
MacLachlan Society, Western USA
Clan MacLean
Clan MacLellan
Clan MacLoren Society
Clan MacMillan
Clan MacNab
Clan MacNachtan Association
Clan MacNeil/MacRae
Clan Muir
Clan Muirhead Soicety
Clan Steward
Clan Ross
Clan Thom(p)son Society International
Clan Wallace
We plan on Future Athletes returning in 2023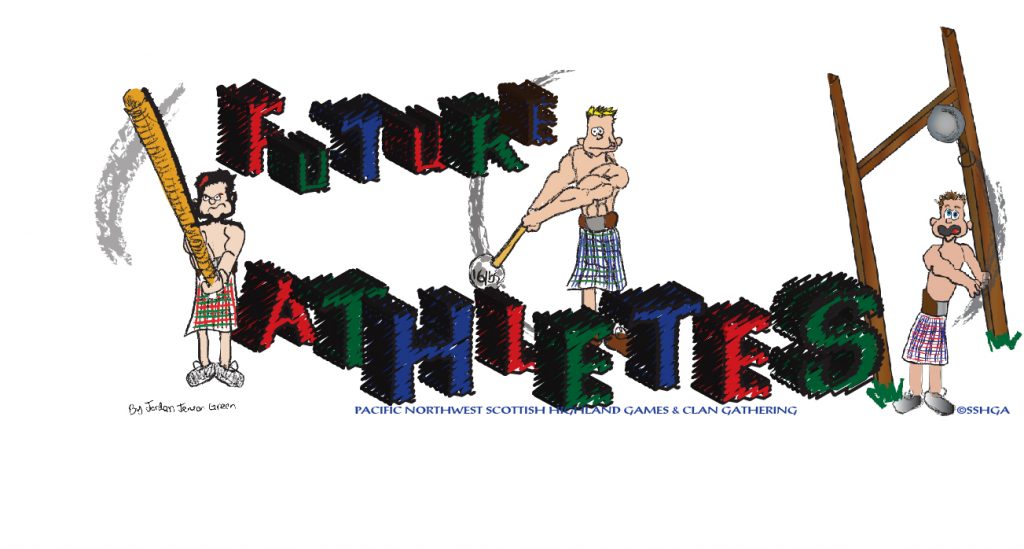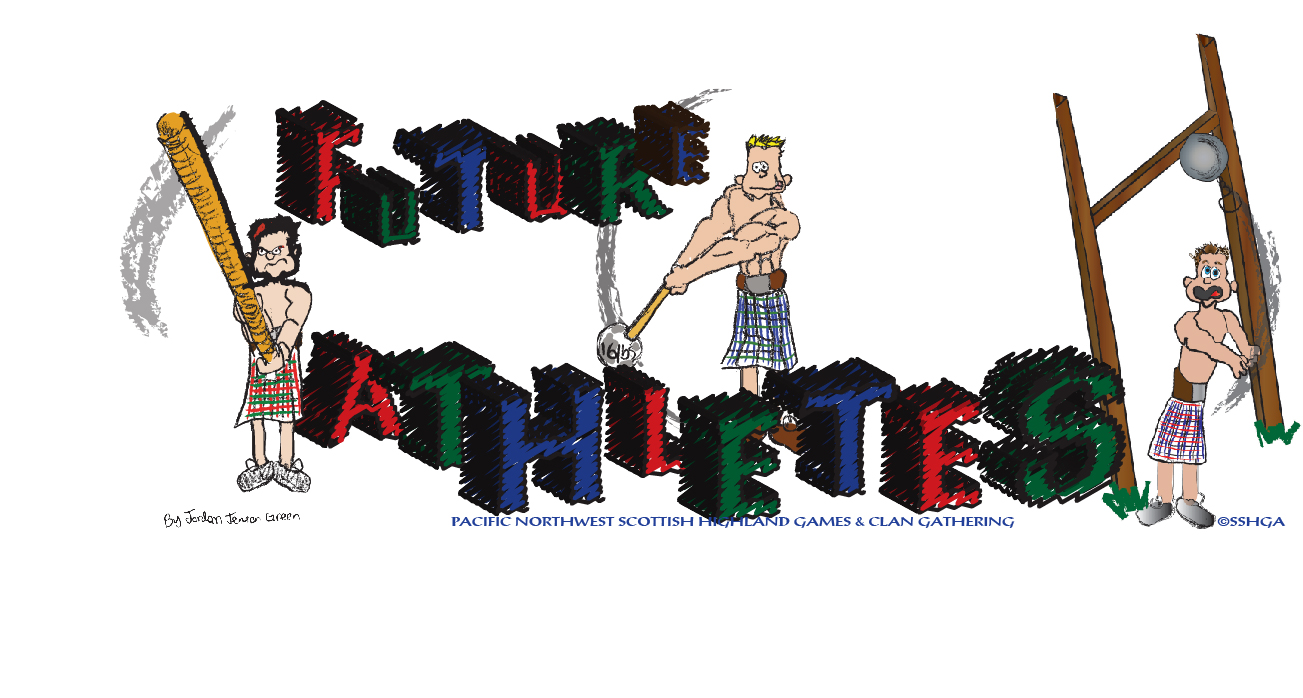 Parents, please accompany your young athlete for signup and participation waivers. Stay to cheer them on!

Come to your own arena next to the Heavy Athletics competition, and test your strength, skill, and ability at traditional Scottish athletic sports. Develop your technique with good coaching tips and positive encouragement.
Be on the lookout for surprise visits from our Professional competitors, and get an autograph from your favorite! Try your hand at traditional Scottish field competition — show off those muscles, charm us with your enthusiasm and good sportsmanship, and have some fun in the sun!
We plan on the Isle O' The Wee Bairns returning in 2023
After you have seen the pipers, dancers, athletes, dogs, highland sheep, and cattle…
…give yourself a rest and take the Wee Bairns to the Isle O' The Wee Bairns for some fun games and activities just right for children 12 and under!
Adult supervision is required.
Join Clan SSHGA Today! You'll Be Glad You Did!
Due to the  CoVid-19 pandemic and the logistics of sponsoring an international event the 2020 and 2021 PNW Scottish Highland Games and Clan Gathering were cancelled. We are continuing to solicit donations to help us defray our operating costs of the past two years which included but were not limited to internet, phone, etc. and our biggest expense multiple storerooms where the "Games" are stored. This journey has been a struggle but with your help we can navigate and survive these unprecedented times and go into the 2022 solvent and whole! YOU are appreciated. Thank you!